Club of Experts announces main events of week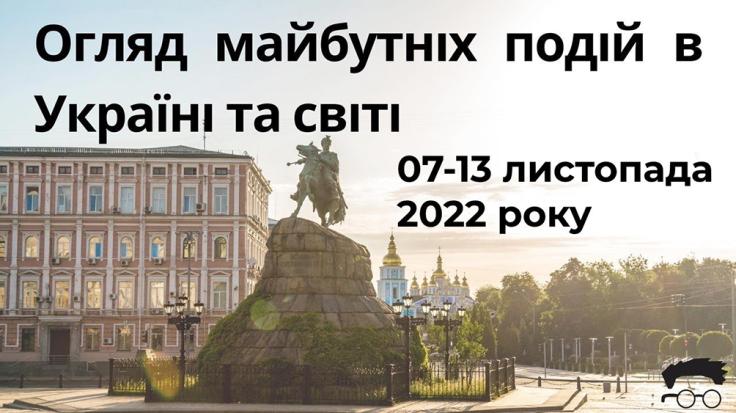 The Club of Experts YouTube channel has released another video announcing the events which will take place in Ukraine and in the world from November 7 to 13, 2022. In the new release the founder of the Club of experts Maksim Urakin and co-host Olga Levkun analyzed the main events planned for the nearest future.
This week in Ukraine there will be a number of events devoted to the development of business, the implementation of new technologies in the agricultural sector, IT-innovations and other topics. Among these events we should mention the presentation of a free support tool for Ukrainians on digital security - Nadiyno online platform, as well as the Ukrainian-Slovak Business Forum to be held in Uzhgorod.
In the world this week there will also be a number of major conferences and forums. Several meetings of the EU Economic and Financial Affairs Council will be held in Brussels to discuss the EU budget for the next year; on November 10-11 in Washington the International Monetary Fund will hold its annual research conference devoted to the world economy; and in France there will be the Paris Peace Forum, designed to bring together heads of state, representatives of international organizations, business leaders and civil society. November 13, Bali will also host the Business 20 Summit (B20) on the theme "Promoting innovative, inclusive and shared growth," which will be a prologue to the main global political event of this autumn: the G20 Summit.
The main sporting events in the next seven days will be the basketball qualifying matches for the World Championship and the Formula 1 Brazilian Grand Prix.
The full version of the video can be viewed at the link