Expert Club speaks about announcements of main events from October 17 to 23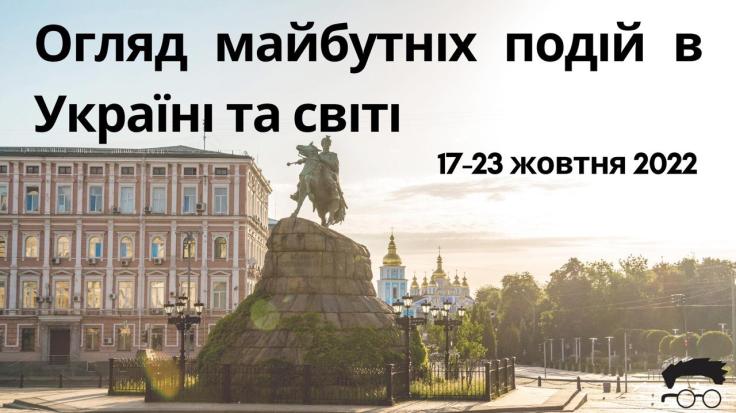 The Expert Club YouTube channel has released a new video dedicated to the announcement of the events that will take place in Ukraine and the world from October 17 to October 23, 2022. In the new issue, the founder of the Club of Experts Maksim Urakin and co-host Olga Levkun analyzed the main events planned for the coming days.
One of the main events in Ukraine this week will be the start of the IMF mission, the main goal of which will be the development of a new program of cooperation between the fund and Ukraine. Also this week, a number of events are expected to be dedicated to the restoration and development of the Ukrainian economy, the agro-industrial complex, science, education and other topics.
Among world events, a number of conferences in the field of economics can also be distinguished. The European Union will host high-level meetings, in particular of foreign ministers and leaders of countries, dedicated to the situation in Ukraine, energy issues and relations with China. Also next week, the start of the election campaign in Kazakhstan is expected.
The main event in the world of sports in the next 7 days will be the next stage of Formula 1.
The full version of the video can be viewed at the following link