Russia takes revenge on Ukraine for Snake Island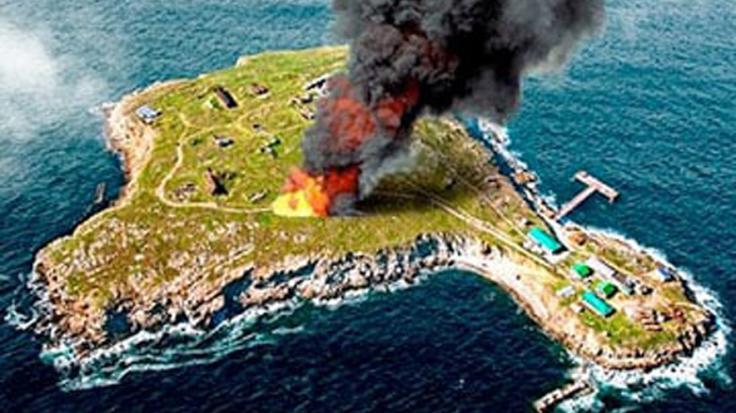 Yesterday was marked by the fact that the Russian occupiers fled from the Ukrainian Snake Island, which they occupied. Thanks to the defenders of the Odessa region, who took maximum measures to liberate a strategically important section of our territory, to foreign partners for the provided weapons, as well as to the designers and manufacturers of the Ukrainian Bogdan self-propelled howitzer, the island belongs to Ukraine again.
The strategically important island, just 35 kilometers from the Ukrainian coast, was captured by Russia on the first day of the war. Since then, Ukraine
repeatedly shelled the Russian forces stationed on it. However, on June 30, unable to withstand the fire of Ukrainian artillery, rocket and air strikes, the occupiers left Snake Island.
Russia cannot come to terms with the fact that it suffered a defeat in the battles for the island. Therefore, in order to reassure the internal inhabitant of Russia, a representative of the Russian Ministry of Defense stated that the Russian contingent left the island "as a step of goodwill". However, for the entire duration of the war, Ukraine has already well studied the psychology of the enemy, no "goodwill steps" can be expected from a terrorist state with criminals at the head, and revenge will not be long in coming.
And so it happened.
On the night of June 30 to July 1, 2022, Russian Tu-22 strategic aircraft launched missile strikes in the direction of the Black Sea at the Belgorod-Dnestrovsky district of the Odessa region. Three X-22 missiles hit an apartment building and two recreation centers in the village of Sergeevka. It shoukd be recalled that the X-22 is an outdated missile that has an error of 300 meters when it hits the target. The leadership of the Russian army deliberately kills and endangers
the lives of civilians, they are not capable of inflicting any precision strikes.
It is already known about 18 dead, including two children. More than 30 people are injured. Rescuers continue to dismantle the rubble of a 9-storey building. According to experts, there will be many more victims.
Russia should be recognized as a sponsor of terrorism. As President of Ukraine Volodymyr Zelensky said, only completely crazy terrorists, for whom there should be no place on Earth, can hit civilian targets with rockets. Putin and his army must be stopped by any means. Ukraine and the rest of the civilized world must not suffer because of Putin's insane ambitions.