Club of experts consolidated forecasts for global economy in 2023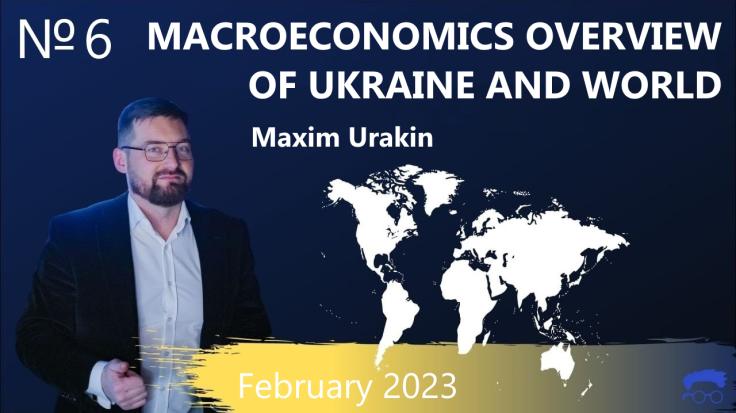 A new video dedicated to the situation in the Ukrainian and world economy at the beginning of 2023 has been published on the YouTube channel of the "Club of Experts" analytical center. The official data concerning the main macroeconomic indicators was presented in the program as well as the forecasts of the leading world analytics for the years 2023-2024 were consolidated.
According to the analysts, the indicators of Ukrainian economy are stable on the whole. Thus to support it in the conditions of war in 2023 the increase of volumes of macrofinancial help from partners will be required. Thus, the founder of the Club of Experts, candidate of economic sciences Maxim Urakin referred to the IMF assessment, according to which Ukraine's needs for external financing in the current year will be not less than 39.5 billion dollars and can reach 57 billion.
"This forecast is an expression of a high degree of uncertainty on the part of the world's leading financial institutions with regard to the situation in the Ukrainian economy, and also demonstrates the increasing pressure on it from expenditures," the expert stressed.
As for the global indicators, the same IMF forecasts that more than a third of the global economy in 2023 will arrive in recession. In turn, Bloomberg notes a record fall in global stock and bond markets in the last months of 2022. At the same time, investors are more optimistic about this year's prospects.
"The end of the cycle of interest rate hikes, the recovery of the Chinese economy and the end of the war in Ukraine followed by the recovery of our economy could significantly improve the situation both in our country and in the world," said Maxim Urakin.
For more details on the situation in Ukraine and the world economy, please watch the video on the "Club of Experts" channel by clicking here: https://www.youtube.com/watch?v=-TYKrENHBeQ