Saudi FM Jubeir: We would like sanctions against Iran for supporting terror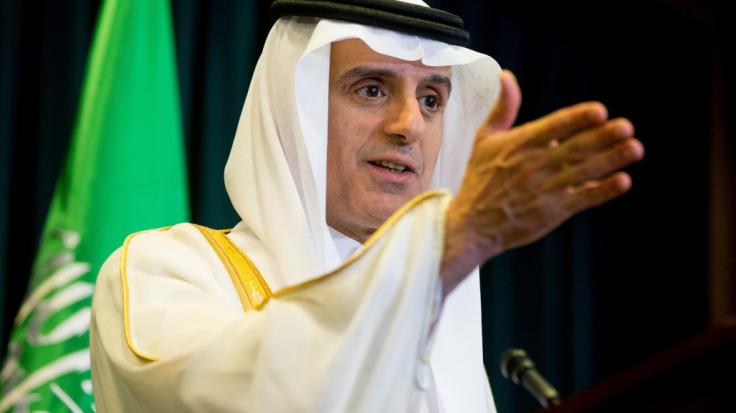 Replying answer about missile, he said that it was Iranian built
Saudi Arabia would like to see sanctions on Iran for its support of terrorism and for violating the ballistic missile resolutions of the United Nations, foreign minister Adel al-Jubeir has said.
In an interview to CNBC, Jubeir said that when you combine those three, fixing the nuclear agreement and holding Iran accountable for its support of terrorism and for its ballistic missile program, then I think we have an effective way of dealing with Iran.
On being asked about the ballistic missile launch from Yemen, he said that the missile was Iranian built and was similar to a missile that was launched against the city of Yanbu on July 22.
"It's a carrying missile, has a range of over 900 kilometers. It was smuggled into Yemen in parts and then assembled in Yemen we believe by the Revolutionary Guards and Hezbollah experts and then it was launched at our city," said Jubeir.
On the nuclear deal with Iran, he said that it is about fixing a deal that needed to be fixing.
"The nuclear agreement was weak. It has a sunset provision which expires 12 years after the signing of the agreement which lifts the restrictions on how many centrifuges Iran can have. The Iranians theoretically could have 50,000 to 100,000 centrifuges," he said.
Source: Al arabiya