Zelenskiy says he believes in peace deal with Putin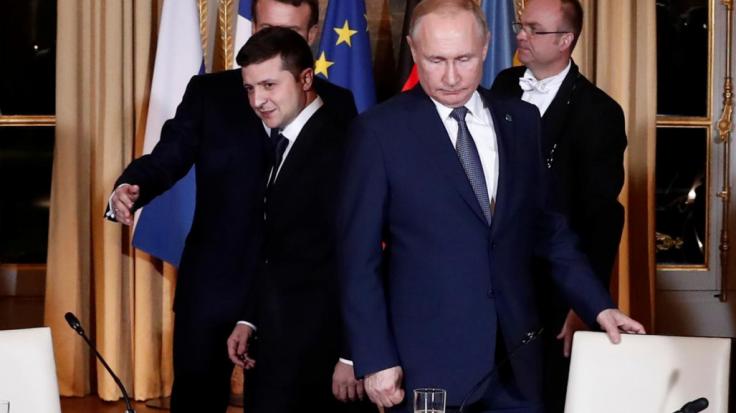 He said this in an interview with BBC Ukraine
Ukrainian President Volodymyr Zelenskyy said he believes in concluding a peace agreement with Vladimir Putin, which will return the Russian-occupied Donbas and Crimea.

He said this in an interview with BBC Ukraine.

Answering the relevant question, the head of state said:

"I believe in this. Otherwise, I would not go to the presidency of Ukraine. It is very difficult, and here we need the help of the whole world, it is true. But I do not lose this faith."

He also assured that he "does not cling to ratings and power" and is ready to resign in case of failure.

"If I cannot end the war, then another person must come who is able to end this tragic story between our countries," the President of Ukraine said.
Source: UNIAN