The best plastic surgeon in Eastern Europe will teach at the International European University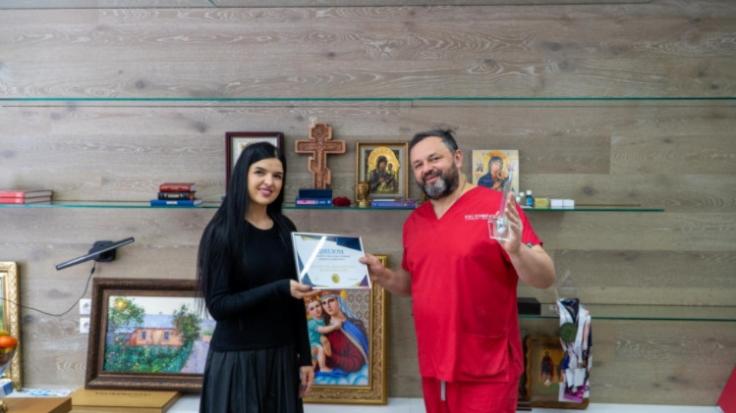 Among them are full members of the Development Assistance Council of the International European University
One of the best plastic and reconstructive surgeons in Eastern Europe, Rostislav Valikhnovsky, will teach students at the International European University. He is a full member of the Development Assistance Council of the International European University. Alla Navolokina, vice-rector for scientific and pedagogical work and international relations of the university, announced this at the IP "Ukraine in Arabic".

"Today I had the honor to hand over a diploma and a sign of respect to Rostislav Lyubomirovich. I am sincerely glad that with God's help our students will learn from the best! Modern training bases! Student-centered approach! I thank Rostislav Lyubovirovach for such an attitude towards children who will master the most humane profession!"? Said Alla Navolokina.

Note that Rostislav Valikhnovsky is a candidate of medical sciences, an honored doctor of Ukraine, a member of the Presidium of the All-Ukrainian Association of Plastic Reconstructive Aesthetic Surgeons, as well as director and founder of the medical center "Doctor Valikhnovsky Clinic". This talented surgeon has more than 7,000 successful operations. Valikhnovsky's patients are famous people, in particular, the former President of Ukraine Viktor Yushchenko, the country's opera tenor Vladimir Grishko and others.

It is also interesting that since 2019 Rostislav Valikhnovsky has been a priest of the Ukrainian Orthodox Church.
Read article in russian

Source: Ukraine in Arabic