PHOTO: Opening of Louvre in Abu Dhabi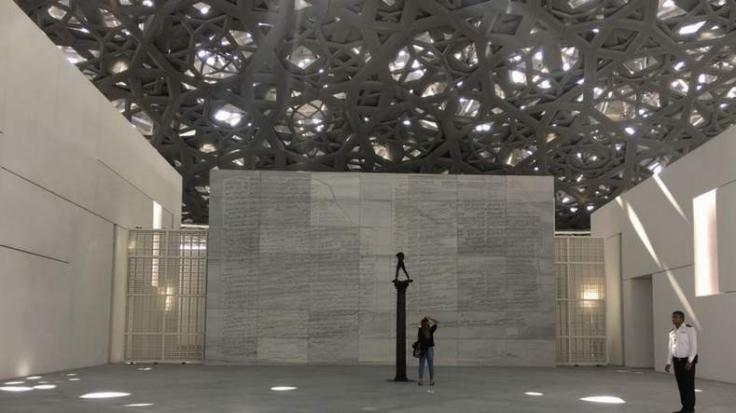 The opening comes a decade after France and the UAE agreed to a 30-year partnership
French President Emmanuel Macron will be joining Arab leaders to inaugurate the new Louvre Abu Dhabi in the capital of the United Arab Emirates on Wednesday evening.
The opening comes a decade after France and the UAE agreed to a 30-year partnership initially reported to be worth $1.1 billion, including nearly half a billion dollars for the rights to the Louvre brand alone.

Macron will be among those attending the 1600 GMT ( 4:00pm UAE time) opening, along with His Highness Sheikh Mohamed bin Zayed Al Nahyan, Crown Prince of Abu Dhabi and Deputy Supreme Commander of the UAE Armed Forces and leaders including Morocco's King Mohammed VI.
Source: Khaleej Times